Clive Maund Expecting "SIZEABLE Silver Rally"
This could be an optimum time to buy silver and high-quality silver stocks, says technical analyst Clive Maund, as he expects a SIZEABLE silver rally to ensue:

Submitted by Streetwise:
June is silver's worst month of the year by far, on a seasonal basis, and its price dropped significantly this June.
However, we are now well into July, and July is seasonally silver's 2nd best month of the year, and as the month got off to a bad start, it is reasonable to expect things to look up, especially as silver put in what looks like a high-volume Reversal Day on Friday, when it broke down below support but then got back above it later in the day.
We can see silver's dive into what looks like a capitulative high volume Reversal Day on Friday to advantage on its 6-month chart, and the chance of its having hit bottom is increased by the fact that there was a full moon at the weekend.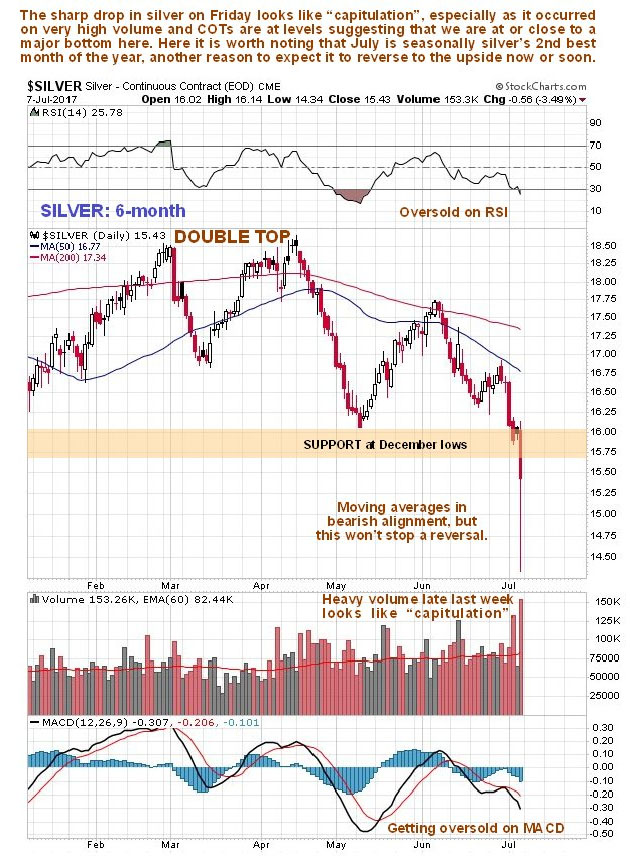 The origins of the support underpinning the silver price here can be seen on its 20-month chart. It derives from the December low which formed at support above a trading range that developed from February through April last year. We may be seeing a Double Bottom form with that low.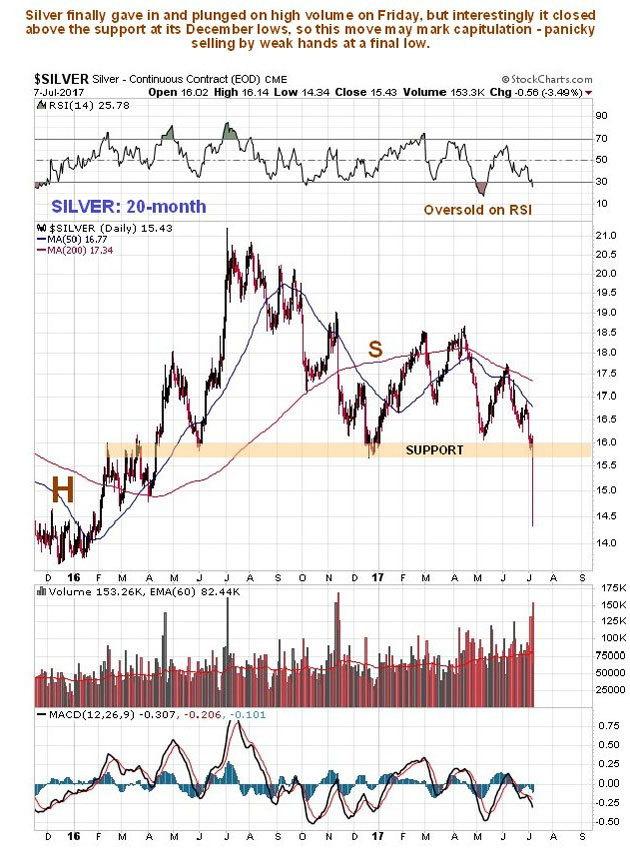 Like gold, silver's long-term 8-year chart appears to show a large Head-and-Shoulders bottom completing, which is downsloping in silver's case because silver traditionally underperforms gold towards the end of bear markets (and early in bull markets). With the price near to the Right Shoulder low after its recent drop, we could be at an optimum time to buy the sector here from a price / time perspective.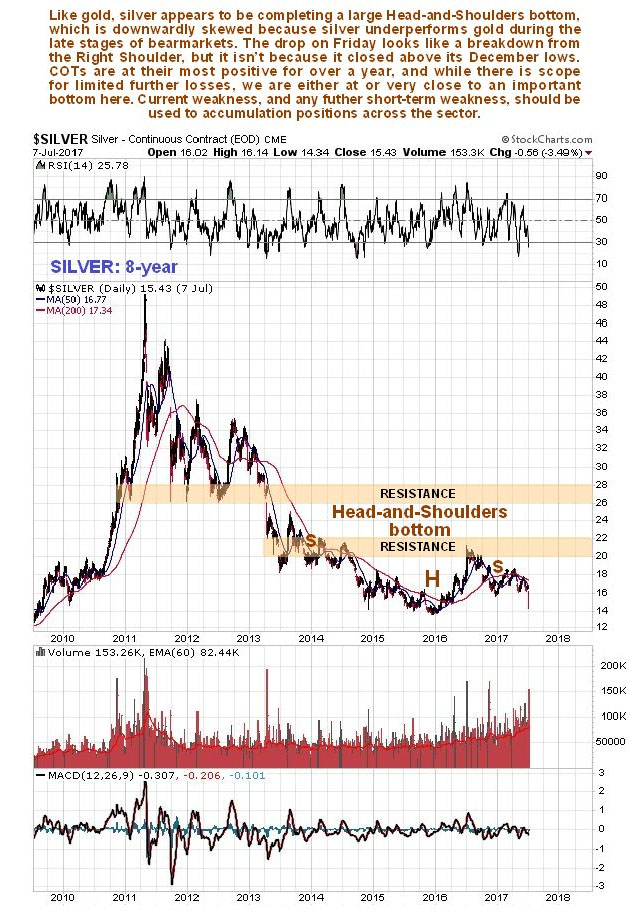 Finally, silver's COTs (Commitment of Traders Report) are looking the best they have since early 2016. The Large Specs have finally given up on silver in recent weeks and their positions have shrunk steadily and rather dramatically. While they could shrink even more to near zero, as they did late in 2015, this is thought to be unlikely because readings in late 2015 marked the final low bear market lows for the sector when sentiment was in the basement, which was followed by a huge rally in PM stocks that looks like the first impulse wave of a new bull market.
It is therefore considered unlikely that silver's COT readings will ease much more, if at all. We are, therefore, thought to be either at or close to an important intermediate bottom here, a time to buy silver and the better silver stocks for the sizeable rally that should follow.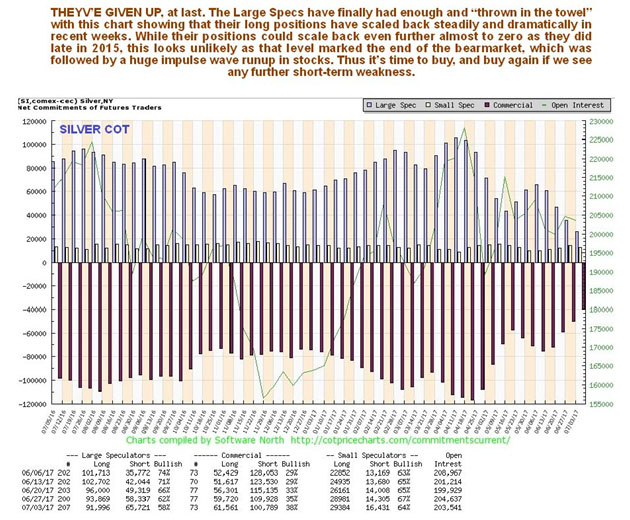 Clive Maund has been president of www.clivemaund.com, a successful resource sector website, since its inception in 2003. He has 30 years' experience in technical analysis and has worked for banks, commodity brokers and stockbrokers in the City of London. He holds a Diploma in Technical Analysis from the UK Society of Technical Analysts.