*Breaking: U.S. Planning MASSIVE 'Tactical Assault' Against Iran – UN Report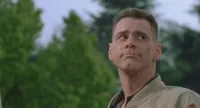 "The bombing will be MASSIVE but will be limited to a specific target," said a Western diplomat…
According to breaking reports from the Jerusalem Post and others, the White House has been holding incessant discussions since Friday regarding plans to carry out a "tactical assault" on Iran.  The report states the bombing campaign will be MASSIVE, but limited in scope (until Iran retaliates) to a specific Iranian target related to its nuclear program:
Is the US going to attack Iran soon?

Diplomatic sources at the UN headquarters in New York revealed to Maariv that they are assessing the United States' plans to carry out a tactical assault on Iran in response to the tanker attack in the Persian Gulf on Thursday.

According to the officials, since Friday, the White House has been holding incessant discussions involving senior military commanders, Pentagon representatives and advisers to President Donald Trump.

The military action under consideration would be an aerial bombardment of an Iranian facility linked to its nuclear program, the officials further claimed.

"The bombing will be massive but will be limited to a specific target," said a Western diplomat.

The decision to carry out military action against Iran was discussed in the White House before the latest report that Iran might increase the level of uranium enrichment.

The officials also noted that the United States plans to reinforce its military presence in the Middle East, and in the coming days will also send additional soldiers to the area.
The report further states that pushing for War with Iran is Secretary of State Mike Pompeo, and that President Trump- himself unenthusiastic about military action against Iran has conceded:
The sources added that President Trump himself was not enthusiastic about a military move against Iran, but lost his patience on the matter and would grant Secretary of State Mike Pompeo, who is pushing for action, what he wants.
If the US actually carries out such an attack against Iran, expect an immediate Iranian response to be 2-fold:
1. Immediate full attack on USS Abraham Lincoln Strike Group assets.  (IRGC officials recently publicly stated their missile capabilities can easily hit US carrier groups in the Gulf)
To sum up a recent National Interest article on the risk level Iran's missiles pose to the US Navy: "BE WORRIED". 
2. Immediate full attack on Israel by all Iranian military groups and proxies (Iran, IRGC, Hezbollah, Syria, Palestinian Islamic Jihad, Hamas, etc)…we're talking the potential fulfillment of Psalm 83, Isaiah 17, and Ezekiel 38, followed by Jeremiah 50 & 51 among others.
While we are certainly happy that Zero is no longer around, someone may want to help the President remove this tweet from 2013 before Acosta or WaPo gets a hold of it:
Remember that I predicted a long time ago that President Obama will attack Iran because of his inability to negotiate properly-not skilled!

— Donald J. Trump (@realDonaldTrump) November 11, 2013
Thursday morning, we warned that everything had just changed. 
We may be about to see why…