Global Inflation Tsunami – Supermarkets, Retail Sector Crisis 2017
Is A GLOBAL Inflation Tsunami Incoming?
Submitted By Nadeem Walayat:
In June 2016 the people of Britain voted against the interests of the establishment political elite that have played pass the parcel amongst themselves at each general election for at least the past 40 years, who in treaty after treaty have been systematically selling the sovereignty of the British people to the emerging european union superstate primarily for personal gain.
Whilst the formal process for Britain leaving the European Union remains pending triggering of Article 50. However there was one significant immediate reaction to the Brexit vote which was sterling's sharp 20% drop and which currently stands about 18% below its pre-brexit trading level.
The implications of sterling's sharp drop were inflationary resulting in an an increase the price of imports and therefore has been exerting upwards pressure on shop prices as suppliers restock at the worse exchange rate that already depressed retailers such as the big supermarkets have delayed fully implementing and which is likely to result in a crisis for the retail sector during 2017 that literally faces a perfect storm, that could even result in a Woolworth moment…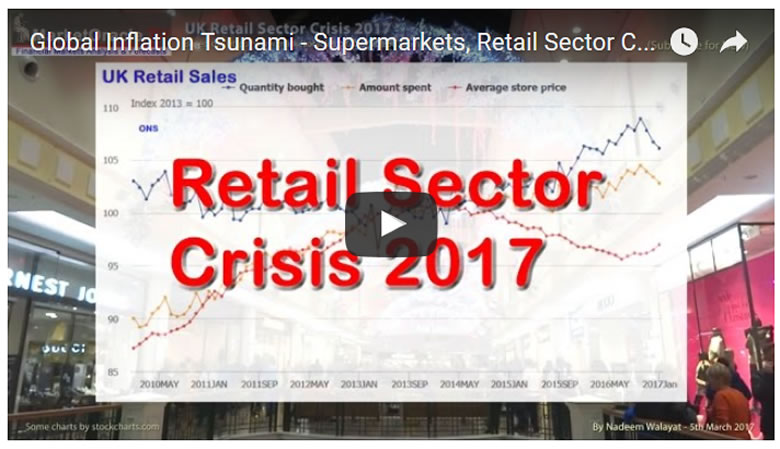 By Nadeem Walayat