What Does the Elemetal Gold Scandal Say About Gold Prices?
DGSE a publicly traded retailer, just signed an LOI to buy Elemetal Recycling. It gets better. DGSE is #2 on the S&P list of likely retailers to default. Wait, there's more. Elemetal is actually majority shareholder in DGSE. Essentially, Elemetal, which controls DGSE would rather default, then have the real depths of its activities revealed.

Submitted by Soren K, MarketSlant:
What Does Elemetal Imply for Precious Metals?
Gold smuggling accounts for up to 75% of all LATAM Gold imported in the US
Disruption of this augmented Gold supply is Bullish for Gold
Elemetal is running for corporate cover
No-one cares
UPDATE 1 – DGSE a publicly traded retailer, just signed an LOI to buy Elemetal, LLC. It gets better. DGSE is #2 on the S&P list of likely retailers to default. Wait, there's more. Elemetal is actually majority shareholder in DGSE. Essentially, Elemetal, which controls DGSE would rather default, then have the real depths of its activities revealed. Details and Elemetal structure at bottom.  
Gold Supply Augmented with illegal Supply
In the past decade and a half, global gold consumption has risen by almost 1,000 tons a year, to about 4,300 tons, according to the World Gold Council, a London-based industry group. Legal mining operations haven't kept up with demand, so illegal mines controlled by criminal gangs, from the Amazon to central Africa, help cover the deficit, according to Verité, a nonprofit group in Amherst, Mass., that's researched the illegal gold trade. A 2016 Verité study found that five countries in Latin America shipped 40 tons of gold from illegal mines to the U.S. in one year, almost twice the legal exports from those countries. pdf here
?
Simply put:
Elemetal's Sources of metal for refinement were illegal.
This implies higher prices via loss of black market source discounts and raw supply that was artificially augmented.
Florida is (still) the source of all our woes.
Bloomberg will GLADLY cover the Gold Scandal, but not the Supply/ Demand implications.
The Press Demonizes Gold More
GOLD, SCANDAL, EVIL, DRUGS – buy stocks: We searched the web but were hard pressed for a single Bloomberg article that states the obvious: This implies Gold demand is outstripping legitimate supply and is bullish for prices. We find this annoying since Bloomberg is the primary source for the info above.
Bloomberg:
The charges signal a U.S. crackdown on smugglers exploiting a spike in worldwide consumption of gold mined illegally in the Amazon basin, where laborers use fire hoses and mercury to extract the nearly pure precious metal.
Note in the above that gold buyers are exploited.  Gold is tied to drugs and illegal activity.  It is true in this case, but the implications aren't bad for Gold.  As they demonize cash to eradicate it, Gold is now being tied to crime.
This is typical, and it is a canard utilized to steer you away from an investment tool that cannot be branded or properly securitized yet. Have you ever read an article saying "Drug Traffickers used US Bearer Bonds to hide their money. Be careful of US Bonds, they could be illegally obtained!"
There is a phrase in the trader community that goes like this: Gold miners and Gold are not in the FOB club. (Friend of Bloomberg)
?
Interactive chart HERE
The Illegal Venezuelan Oil for Bonds Trade
Meanwhile we are pretty sure that Venezuelan officials have made illegal sales of oil cargoes, purchased US Bonds with the cash through accounts in the Caribbean and those bonds are now being held in custodial accounts at US Banks for their later benefit.
It goes like this. A Venezuelan dictator who is in danger of losing control must solidify his military support. so he tells a general, "See that tanker over there? It's a gift to you. Keep the money that the oil sells for". General does just that, and exports that cash to the U.S. The dictator lives to rule another day.
How do we know? One of our group was asked to retrieve some of those US held bonds for a South American military official probably getting ready to skate out of Venezuela. We had actually reported this to US officials, and have heard nothing since. It is rampant. And it is electronic. And those bonds are in US banks.
But Gold? That inert yellow pet rock? It is a means to launder drug money.
?
So if illegal gold production is rampant in Latin America, and in several countries, unregulated illegal and informal mines account for over 75 percent of gold produced as the Verite report states; Why is this not being addressed? Where are Crocket and Tubbs when you need them?
Why hasn't this been stopped? Aren't we supposed to follow the money to catch smugglers? How hard can it be to catch money that conspicuous? Maybe it is because we want Gold prices to be low. Maybe some banks benefit from this. That is not crazy when one realizes that HSBC got its start in the Opium trade.
Maybe They Want The Cheap Gold to Keep Flowing
To put a finer point on things. There is a historical correlation between supply disruptions in commodities and price increases. Studies from as far back as Victorian era England consistently find that a 5% disruption in supply of a product with no change in demand creates roughly a temporary 20% increase in price.
To be fair, temporary supply disruption varies in its effect on immediate prices depending on the product disrupted. But by many measures, gold is a Giffen good. So what would happen if all of a sudden 75% of all the LATAM gold produced were unavailable for purchase?
Recent examples would be the manipulation of Natural gas supply to California by Enron et al, and the subsequent price spikes. Another would be the short lived Oil shock of 2007- 08.
How crazy is it that upwards of 75% of LATAM gold is illegally mined, much of it used for drug money laundering, it weighs a ton, and the US has not cracked down on it? But we are all over Blood Diamonds, which are infinitely easier to smuggle than 100 lbs of gold right?
So the Elemetal fiasco is telling of a bigger issue. That gold supplies are augmented with illegally procured metal. And no one cares. Elemetal doesn't seem to care.
Elemetal Moves Forward… kind of
Here is the most recent Letter coming from Elemetal. It is actually a marketing piece.
Dear valued Elemetal Capital customer, Elemetal Capital will be performing an inventory audit over the next 14-21 days. We kindly ask for your cooperation by not making any new bullion sales to Elemetal Capital or sending any material to us during this time. Your in-transit packages and sales booked to Elemetal Capital before this notice of inventory will be priced as agreed. Material shipped to us after this notice and during the limited audit period, however, (including private-mint bars, rounds, sovereign mint coins, standard-recognized bullion) will be forwarded to our scrap channels for lock-in at the following scrap rates:
Metal
Elemetal Buy
Gold 99% of fine content Silver 95% of fine content Platinum 95% of fine content Palladium 95% of fine content
Please note that the usual scrap business of Elemetal Direct is unaffected by this Elemetal Capital inventory.
We'll announce very soon when we will resume accepting bullion at market rates.
All the best,
Elemetal Capital
CME Group and the London Bullion Market Association had suspended Elemetal Refining LLC last week from trading gold and silver futures on its exchanges. Why are these people even allowed to be in business? Silver Doctors have been all over this from day 1. in fact they have been all over this type of risk from day negative 100
Federal Agents have arrested NTR Metals Manager Juan Granda, the self-proclaimed "Modern-Day Pablo Escobar" of Gold over charges the US Gold & Silver Firm smuggled $BILLIONS of illegally mined gold into the US:

As Bloomberg reports, NTR Metals Company Manager Juan Granda has now been arrested and charged: The operations manager at a metals-refining company was charged with helping run a gold smuggling network that reaped billions of dollars for illegal mines controlled by drug dealers and other criminals in South America.

Officials believe NTR smuggled nearly $4 Billion in illegally mined gold beginning in 2012..

full story HERE
In 2013, Peru seized $18 million worth of gold bound for refineries in Miami and elsewhere, including NTR. The rest "got away" we guess?
What is Going on Here?
South American smugglers and drug traffickers laundered money through sales of illegally mined gold from the Amazon rain forest. They sold it to NTR personnel in Latin America. The NTR people through various transactions laundered their purchases in other South American countries as the gold made its way to the U.S. Some of that gold then entered the U.S. via "legitimate Florida businessmen" acting as a final intermediary for the laundering process.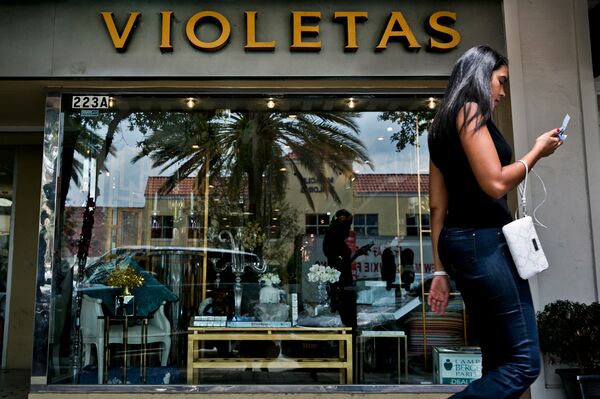 Violetas: Florida Gold Laundromat?
Bloomberg
"Virtually all of the gold NTR purchased from Ecuador, including the gold from Spartan del Ecuador, was routed through an intermediary company, MVP Imports," according to the U.S. complaints. U.S. customs records show MVP Imports as the importer, "masking" NTR's role as the "ultimate purchaser" of the gold, the prosecutors said. More here
MVP Imports: a high end knickknack store for the rich in Coral Gables may actually be a laundromat. The company is run by a prominent businessman in Florida, that is accused of being listed in customs records as the buyer of much of the smuggled gold NTR bought, masking the fact that NTR bought it.
What is NTR and what does that have to do with Elemetal ?
Elemetal is the parent company of NTR. The list below is believed to be accurate:
This is a list of many/most of the Elemetal-related companies (including both corporations and names they do business as). Some are likely no longer operating; many of the "NTR" companies are likely now operating as Elemetal.
Deceive, Obfuscate, Inveigle Inc.
H/T to  About.ag for the following list
Echo Environmental Waverly LLC (subsidiary of Elemetal LLC)

Elemetal Capital, LLC (wholesale trading of physical, derivatives, Forex)

Elemetal Diamond, LLC (diamonds)

Elemetal Direct (described as recycling/refining, and direct-to-customer locations, and NTR Metals)

Elemetal Direct Americas, LLC (was NTR Metals (Americas), LLC until June, 2015)

Elemetal Direct USA, LLC

Elemetal Fabrication, LLC (was Pete's Custom Metal, Inc., then NTR Custom Metals, LLC)

Elemetal Insurance and Logistics, LLC (unknown)

Elemetal Management (unknown)

Elemetal Mint (private minting of bars/coins)

Elemetal Minting, LLC (perhaps Elemetal Mint is a DBA of this LLC?)

Elemetal Online (Provident Metals)

Elemetal Recycling, LLC (processing electronic waste; was Echo Enivironmental)

Elemetal Refining, LLC (was OPM Metals, a/k/a Ohio Precious Metals)

Elemetal USA, LLC (unknown purpose)

Elemetal Vault (vault service, trading)

Provident Precious Metals, LLC

NTR

NTR Bullion Group, LLC (owned by NTR Metals, LLC; handled physical metals transactions)

NTR Futures (owned by NTR Metals, LLC; handled futures contracts)

NTR Metals (d/b/a only?)

NTR Metals, LLC

NTR Metals (Americas), LLC (now Elemetal Direct Americas; Sam Lewis, President)

NTR Metals Belgium Holdings, LLC

NTR Metals Canada Ltd. (dissolved 18 Jul 2013)

CI NTR Metals Colombia S.A.S. (founded 24 Aug 2011)

NTR Metals Europe, LLC

NTR Metals Group, LLC

NTR Metals HK Ltd

NTR Metals (Hong Kong) Limited (started October 2009)

NTR Metals International, LLC

NTR Metals Investments, LLC

NTR Metals (UK) Ltd. (is/was wholly owned by NTR Metals International, LLC)

NTR Metals Latin America (parent company of NTR Metals Zona Franca S.A.S; President Mr. Barrage)

NTR Metals Miami, LLC

NTR Metals Pacific Rim, LLC

NTR Metals Real Estate, LLC (appears to own 10720 Composite Drive, Dallas)

NTR Metals South America, LLC

NTR Metals Texas, LLC

NTR Metals USA, LLC

NTR Metals West, LLC

NTR Metals Zona Franca S.A.S. (Columbia; subsidiary of Elemetal, LLC)

DGSE Companies, Inc. (Elemetal is a majority shareholder; had 69 employees as of December 31, 2015)

Dallas Gold & Silver Exchange, Inc. (9 stores around Dallas; now just 4?)

Charleston Gold & Diamond Exchange, Inc. (1 store in Mount Pleasant, SC)

Fairchild International (wholesale watches; website not responding 14 Mar 2017)

Southern Bullion a/k/a Southern Bullion Coin & Jewelry (defunct; acquired in 2011 with 23 locations)

SBT, Inc. (Southern Bullion Trading, related to Southern Bullion Coin & Jewelry, Inc.; was owned by

NTR)

U.S. Bullion Exchange (DGSE Company's online trading 'arm').
Florida...Climate change can't swallow it fast enough
Good Luck
UPDATE 1: DGSE is a retailer in serious trouble itself. Posted today are the S&P Top Ten Retailers at Risk of Default per the WSJ. DGSE takes second place. Somehow, we doubt the complicated structures and the DGSE buyout aren't to make things more transparent for investigators
Sears Holdings (SHLD -3.5%) with a 23.84% probability of default.

DGSE Companies (DGSE -1.2%)

Appliance Recycling Centers of America (ARCI -1.1%),
DGSE Companies, Inc. (NYSE MKT:DGSE) ("DGSE" or the "Company"), a leading wholesaler and retailer of jewelry, diamonds, fine watches, and precious metal bullion and rare coin products, today announced that it has entered into a non-binding Letter of Intent with Elemetal, LLC ("Elemetal") to acquire the tangible personal-property assets of Elemetal and Elemetal Recycling, LLC ("Recycling") at 2101 W. Belt Line Road, Carrollton, Texas, the equipment at 10707 Composite Drive, Dallas, and certain accounts receivable of Recycling. The total estimated cash proceeds to Elemetal and Recycling from the sale and from the payment by DGSE of approximately $3.8 million of obligations owed by DGSE to Elemetal is $19.8 million. In addition, DGSE would assume certain accounts payable of Recycling.