US Gold Production Plunging…Even Prior to the Recent Price Collapse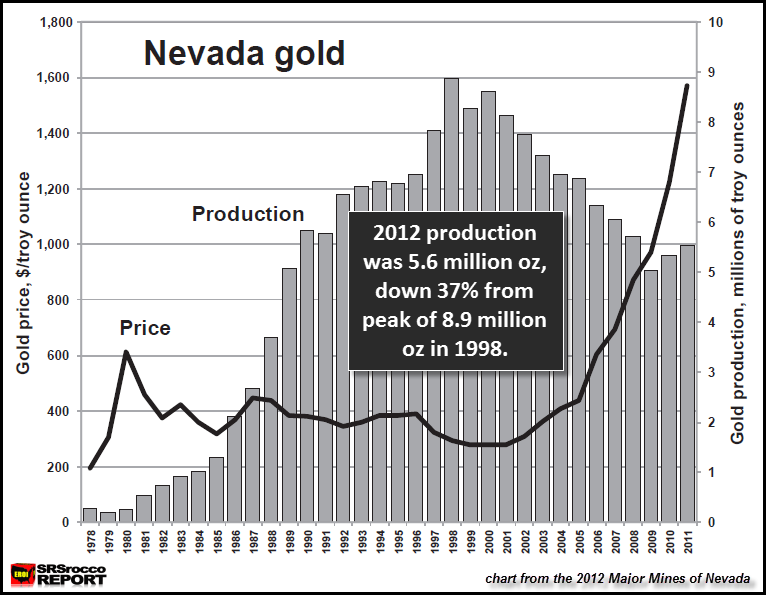 With the most recent data out by the USGS, U.S. gold production declined substantially year over year from its number one producing state, Nevada.  According to the statistics, Nevada's gold production declined a whopping 9% in the first three months of 2013 compared to the same period last year.
Furthermore, total gold production from the United States has declined 5.4% compared to the same three months in 2012.  This can clearly been seen in the next two tables:
From the SRSRocco Report: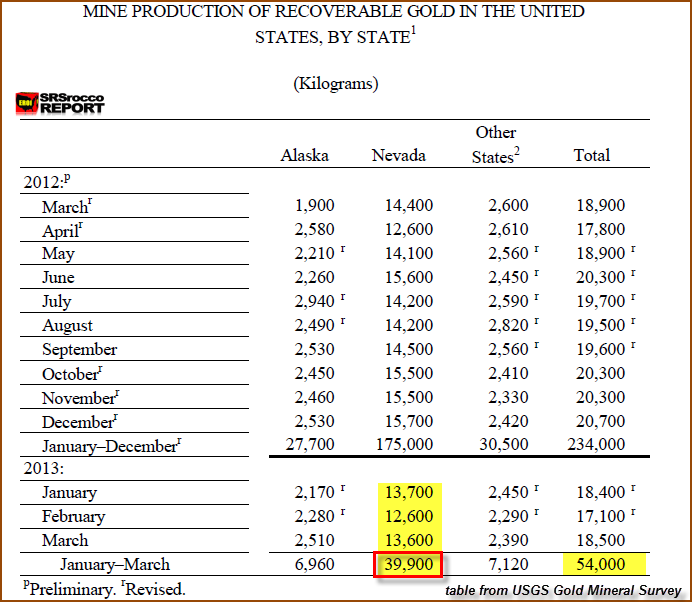 From January to March, total U.S. gold production was 54 metric tonnes, while Nevada produced the lion's share at 39.9 tonnes.  However, if we look at the next table, we can see just how much gold production has declined… especially in Nevada: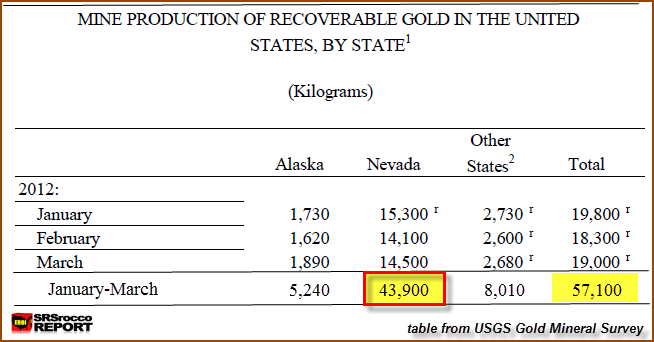 Nevada produced 39.9 tonnes of gold in the first 3 months of 2013, down 4 tonnes (9%), compared to 43,9 tonnes from January-March in 2012.  Also, total U.S. gold production has declined from 57.1 tonnes during the first quarter of 2012 to only 54 tonnes so far this year.
Furthermore, we can see that overall gold production from the U.S. would have been lower if it wasn't for the gains in Alaska (+1.7 tonnes).
Now what is really interesting is the huge decline of gold production in Nevada from its peak in 1998.  In 1998, Nevada produced nearly 9 million ounces of gold, but in 2012, annual production declined to 5.6 million oz.  Thus, Nevada has suffered a 37% decline in gold production in 14 years.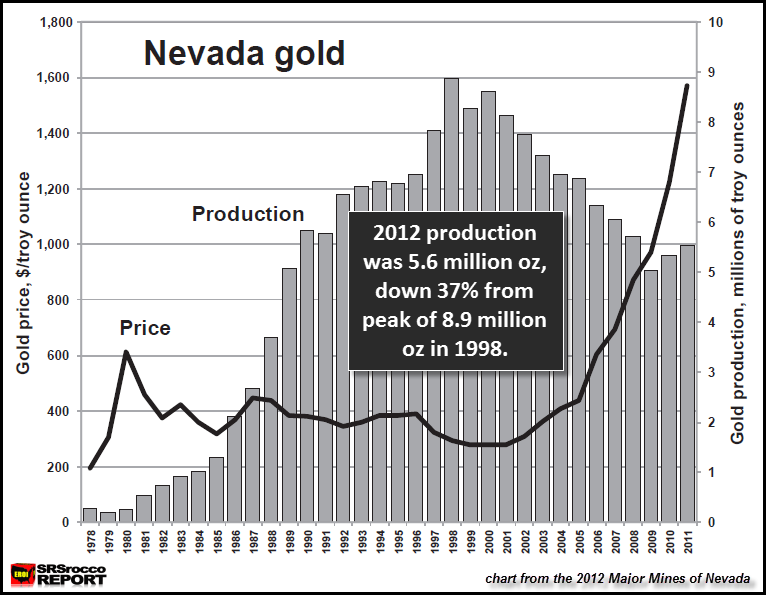 As the United States continues to suffer from lower gold production, other countries such as China, Kazakhstan, Australia, Chile and Papua New Guinea are forecast to increase their production to a large degree in the next 4-5 years.
At a time when gold is becoming a much more valuable commodity and monetary metal, it's interesting to see that gold production continues to decline in the United States — the world's largest economy.