JPMorgan Loses 44% of Gold Inventories in 4 Days!
In another stunning withdrawal, JP Morgan had  an additional 321,500 oz  gold ounces removed from its vaults today.
Since last Thursday, JP Morgan has lost 44% (20 metric tons = 643,000 oz) of its gold inventories.
If a picture is worth a thousand words, then the table below is worth over $400 million (at current market prices):
1 oz Silver Buffalo As Low As $0.79 Over Spot at SDBullion!


From the SRSRocco Report: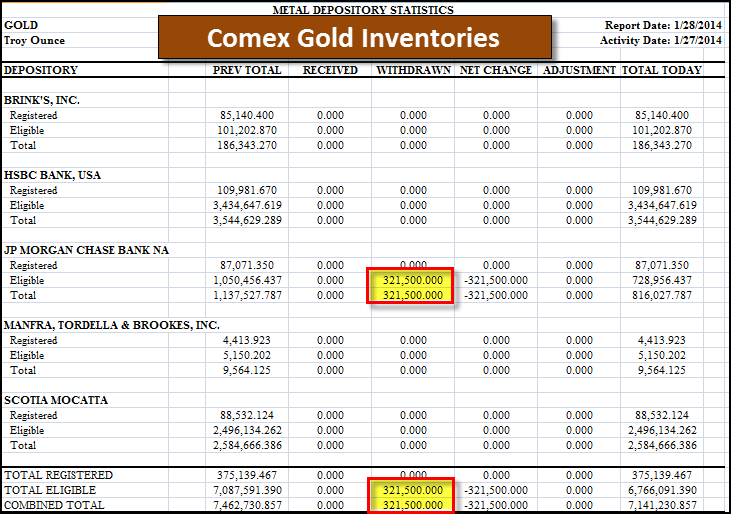 Here is the Comex inventory table for last Thursday: