Financial Apocalypse? What Financial Apocalypse?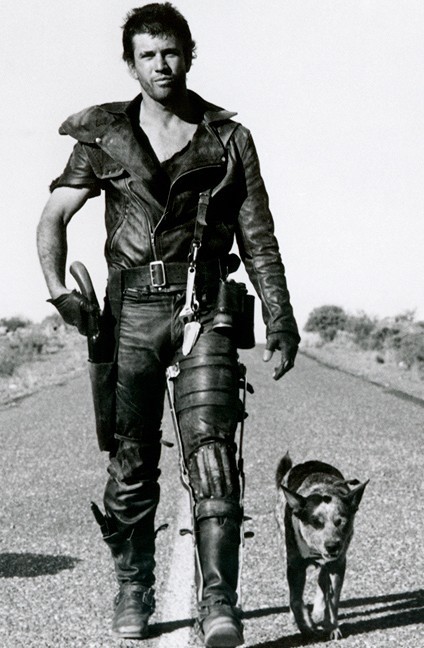 Oh those Doomers! You know who I'm talking about! Those negative people who are constantly fear-mongering about the end of the world. Going on and on about how bad things are going to get, and how awful life is going to be in the future.   Why, at their worst, Doomers are painting a picture of a world in flames!
These Doomers are so obsessed with their fear-mongering that it has almost become, well, cultish.
If you didn't know any better, you'd almost think they wanted it to happen.
By Stephanie, TFMetals Report:
At their worst, the Doomers seem to be profiting off of their fear-mongering, and encourage people to go out and spend extra money on things like water filtration, solar panels, and even (ugh) reusable menstrual pads.
The fear-mongering has gotten so over the top, that now our youth are beginning to suffer severe anxiety because of it.
You know who I'm talking about, right?
I'm talking about climate change activists.
Ha! Bet you didn't see that one coming, did you?
It is funny, because preppers and environmentalists do have a lot in common – both value living more sustainably, but for different reasons. But for whatever the reason – well, there is a good reason – preppers get maligned as being crazy whackjobs, while environmentalists are today's cowboys in white hats (except, well, they wouldn't actually be a cowboy, because that's racist, and a white hat is most definitely racist!).
The difference between a "crazy prepper" and an "enlightened environmentalist" is primarily media spin. The media mocks and scoffs at anyone who voices a concern about our future financial stability – or should I say, financial sustainability? – while climate change is the "acceptable" bogeyman of today.
Please be clear, I am not intending to bash environmentalists here. I used to be an active volunteer for Heal the Bay in Los Angeles, and my activities included taking water samples from the hills in Malibu above the polluted Surfrider Beach, and educating children on the local watershed.
Conservatives who completely deny the impact of people's behavior on the planet irk me. The air and water in Los Angeles is very polluted – each day, the morning dew would deposit particulates of smog on anything left outside. I regularly had to check the Beach Report Card before going surfing, because I did not want to be swimming in bacteria-laden water.
After taking a tour of the Hyperion sewage treatment plant in Los Angeles, I have a tremendous appreciation for waste water recycling technologies. People have no idea how much crap – literally – gets processed each day in these facilities.
It's a lot easier to deny the impact of humans on the environment when you live in a rural area surrounded by a lot of pristine land. It's another thing when you are in a city covered in smog and trash.
Try telling people in China that air pollution isn't an issue. We simply exported our industrial problems over to them, along with our jobs. (However, I'd like to point out that there is a huge, massive difference between airborne particulate matter and carbon dioxide.)
All that said, I believe the media has been hyping up climate change – and to the detriment of more practical environmental concerns such as, where on earth are we going to put all our trash? What are we going to do with our waste water? Climate change is the acceptable hysteria of today. And it makes for dramatic news stories when tornadoes hit.
Furthermore, if there was more money to be made in the trash business, then I suspect you'd be hearing more about our hidden trash crisis on the news. But it's a lot easier for the banking cartels to pocket a lot of money off of carbon credits than trash. Meanwhile, Al Gore has made a mint off of books and documentaries, all the while jetting around to his various mansions that could collectively provide energy for a small city.
And who wants to deal with trash anyway? Climate disasters are not only spawning entire home-grown industries of storm chasers (which, I confess, I love to watch), but make for damn good disaster movies. Trash? Not so much.
Trash: Boring and Gross
Storm Chasing: Exciting
The 2014 Shenandoah 5 oz Silver ATB
As Low As $2.61 Over Spot at SDBullion!
The thing is, here in America, we are at a decades-long low for tornadoes and hurricanes. My simple theory is that the seeming increase in environmental disasters is more due to the 24 hour news cycle and increased suburban sprawl. When there were fewer people living in places like Oklahoma and Alabama, the tornadoes had fewer targets.
Still, seeing pictures of houses blown away tugs at the heart strings, and it is a lot easier to get people to understand the dangers of extreme weather than extreme financial policies. Weather is tangible – we all experience it every day – whereas money, as much as we have to deal with it every day, is still somewhat ephemeral and hard to grasp on a large scale.
Certainly, political activists often decry poverty, and when it comes to raising money for food aid in Africa, photos of starving children with big black puppy dog eyes is another puller of heart strings.
But that does not translate into a clamor for sound fiscal policy. If anything, it engenders the opposite – a populace who is demanding that we "do" something about the poor, which generally includes spending more on them. But how to get people to understand our precarious financial position when it comes to national debt?
How about a chart? Wasn't the global warming hockey stick chart effective in scaring people about climate change? (And isn't it interesting how climate scientists get the benefit of the doubt when their charts don't pan out, much more so than financial analysists? Hmm.)
Sure, we can show people graphs of U.S. debt, but concepts like "Debt to G.D.P. ratio" are a bit difficult for the average person to fully grasp. And it's just not "sticking." Maybe the debt chart needs a cute PR name attached to it. Instead of "hockey stick chart" maybe it needs to be named something like "volcano chart." You know, once it hits its peak, it's going to explode.
The Silver Shield Golden Girl in a Collector's Case With COA
As Low As $44.99 Over Spot at SDBullion!
(By the way, Mount St. Helens is becoming active again. If that blows, that should give CNN something to focus on once the missing plane story is past its already overdue shelf life.)
Now, there are certain people who may have previously considered themselves "Doomers" of a sort, who waited around for a big financial apocalypse, and it did not happen on their timeline. Now they mock and make of fun of anyone who has not woken up to "reality" like they have. If anything, these people are probably the biggest critics of anyone who is still waiting for the End of the Keynesian Experiment. They think they have gotten smarter than you.
I will say, that waiting on a big apocalypse, whether environment or financial, is probably a wrong way to focus time and energy. It's not likely to happen with a big bang.
In my mind, the financial apocalypse is already underway.
We have a record number of people out of the workforce in America. Sure, on the surface, life goes on, but what about the people you know? In my immediate circle of friends and family, I know far too many people who are on the verge of disaster. One friend just told me that she and her family (of three children) had to do rice and beans for dinner. My stepfather's granite business was hit hard by the 2008 financial implosion and has been barely hanging on. People are taking on additional jobs to make ends meet.
The problem with a quiet financial apocalypse is that – unlike a hurricane – it does not provide an opportunity for Jim Cantore to show up in a blue rain slicker breathlessly reporting about THUNDERSNOW!!
Sure, 60 Minutes might do an occasional sob story about a family on the brink, butt it's still an individual pain being reported – not a collective horror like an environmental disaster.
Now, what can we do about it? Certainly, in the short run, we can try to warn family and friends to be more prepared. Most are probably not going to listen. When they do run into personal financial trouble, they are going to want more government to fix it, and they won't understand how our financial policies are causing our spending power to weaken dramatically.
For the long term, I think it's time people starting building up alternative economies for themselves. While I'm not suggesting "black market" per se, I think we need to start thinking about networks of local producers who can start creating opportunity despite whatever stupidity is going on with the central banks and deep state apparatuses.
Bill Whittle suggested this idea after the 2012 election. I realize for some of you he might be too conservative, but try to set your partisan leanings aside and think about what he's really saying here. We need to come up with alternatives and stop waiting for the politicians to change things, because they won't. They profit too much from the dysfunction.
We complain a lot about the government doing this and doing that, but we still continue to give our power away to them. With the quiet financial apocalypse already under way, we need to start figuring out creative ways to create something new and better outside the existing system.
Maybe it's as simple as bartering with friends and family.
Whatever you do, smart small but think big.
Stephanie blogs sporadically at a number of websites, including Freeople and Free Thinking Christianity.
By subscribing to Turd Ferguson's premium service, "Turd's Vault," you'll get extra, value-added content that you won't find anywhere else on the Internet. Members receive Turd's insightful chart analysis, frequent podcasts covering market news, weekly podcasts with special guests, plus other helpful information, all available on a dashboard only available to gold members.
The Silver Shield Don't Tread On Me is Available Now at SDBullion!