CHESAPEAKE GETS A THIRD QUARTER ENEMA…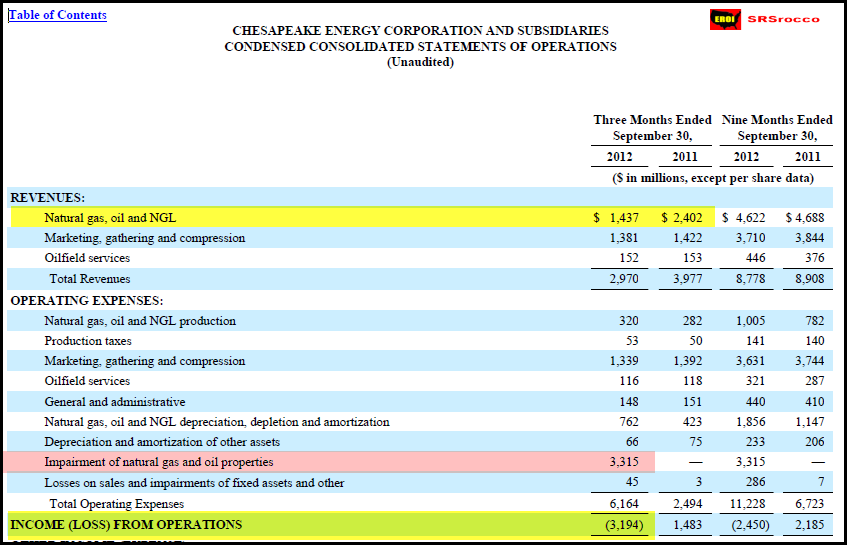 By SD Contributor SRSrocco:
Well, it didn't take long for market prices and reality to set in on Cheseapeake's earnings.
In the chart below, you will notice that Chesapeake's revenues have declined substantially since the last quarter and they took that nice $3 billion impairment charge due to.a WRITE DOWN IN RESERVES…. thanks to the USGS.
The 1 oz .999 Silver Bullet Silver Shield Trivium Medallion is available now from SDBullion at only $2.99/oz over spot, ANY QUANTITY!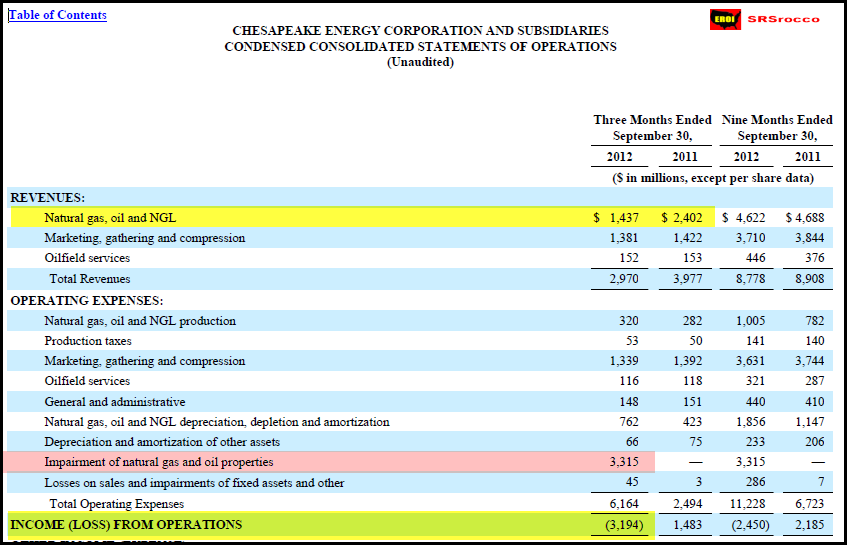 Even if we took out the impairment charge, Chesapeake is losing money…LOL.
Shale gas… is a Gas