Bank of Panama Reopens Without Incident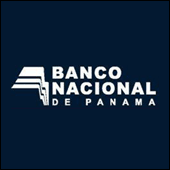 Last Friday the Bank of Panama (BancoNacional) announced a 5-day bank holiday, shutting down all banking systems ahead of the end of the month Panamanian payday, completely shuttering all wire transactions as well as ATM cards.
Thankfully, it appears that Cyprus Redeux is not in progress, as BancoNacional reportedly re-opened Tuesday without further incident.
Banco Nacional notified customers today that ATM services have been restored effective Sunday night, and that Banco Nacional was scheduled to re-open Tuesday:
and in English, courtesy Google Translate:
Panamanian SD reader and expatriate PK has also confirmed that BancoNacional reopened Tuesday morning:
All Panamanian banks have reopened.  BancoNacional reopened this morning at 11am just when they said they would.  No problems or issues.