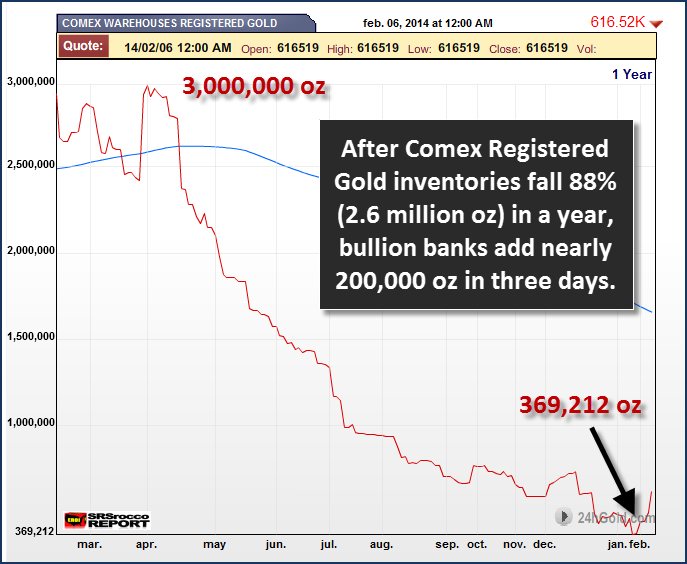 The warning signs are increasing as the death of the Global Fiat Monetary System approaches.  The bullion banks lost 88% of their Comex registered gold inventories over the last year and are now rushing to build their stocks to satisfy future deliveries.
As the chart below demonstrates, since April of 2013, the Comex Gold Registered Inventories have declined 88% from 3 million oz to a low of 369,212 oz at the end of January.
In just the past three days, the bullion banks transferred nearly 200,000 oz of gold from their Eligible inventories to their Registered in a desperate effort to avoid default.  The bullion banks only had 439,900 oz of registered gold in the inventories on February 4th.  During the next three trading days, the bullion banks transferred 197,590 oz  from the Eligible to the Registered category. It is quite interesting to see the bullion banks rush to add 200,000 oz while the majority of contracts standing for physical delivery in February were settled with cash.
Will the bullion banks be able to stave off a February default in COMEX gold?