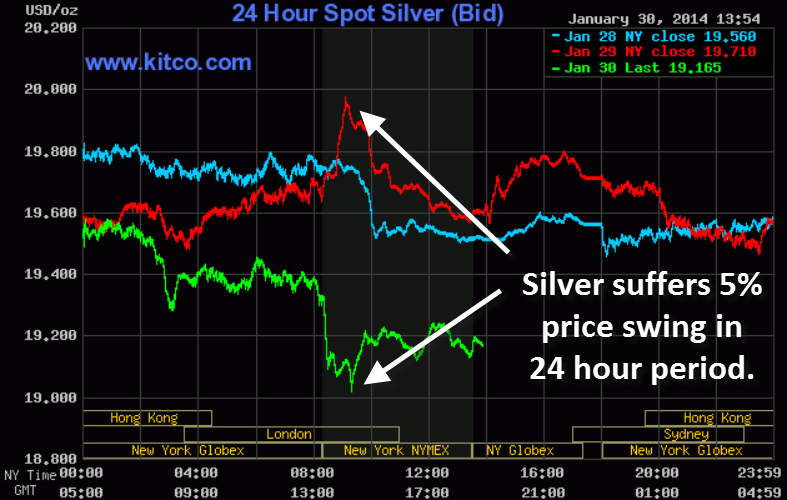 As we continue to witness orchestrated take-downs in the paper price of silver, the real market rigging is taking place in another industry.  After the price of silver fell 5% in a twenty-four hour period of time, precious metals investors are once again concerned about the future outlook of the shiny metal.
If psychology is the key to market trading, the Fed and its member banks have done an excellent job destroying market sentiment in silver currently.  I say currently, because "ALL" fiat currencies and Ponzi schemes collapse.  There are no exceptions.
Precious metals investors need to understand that in order for this Grand Derivatives Ponzi Scheme to continue, the price of gold and silver have to be controlled to keep the masses from waking up.  To keep the public purchasing worthless 401k's, IRA's, bonds, most equities, pension plans, CD's and etc, the OUT OF SITE, OUT OF MIND TACTIC is used by the Fed, U.S. Treasury and member banks.
When the price of gold and silver move up too high, this puts a kink in the fiat monetary authorities game plan.  The Fed and banks have no use for a public that is WELL INFORMED AND AWAKE.  As long as Americans continue to behave and purchase the crap the U.S. Treasury and banks sell them… everything is fine.