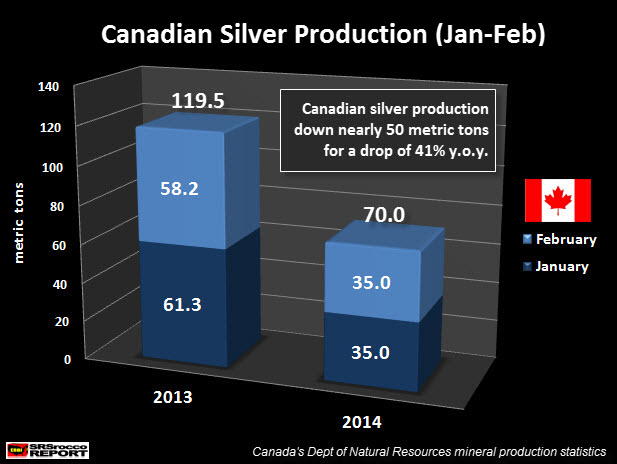 Canadian silver production declined significantly in the first two months of 2014 compared to last year.  The huge drop off in production was due to the closure of two base metal mines and one primary silver mine in 2013.
Canada has lost two-thirds of its silver production in just twelve years.
While Canada isn't a large global silver producer, it's still a large percentage decline nonetheless.
As the Royal Canadian Mint continues to ramp up sales of its Silver Maples, the country will have to import more silver to make up for the shortfall in domestic production.