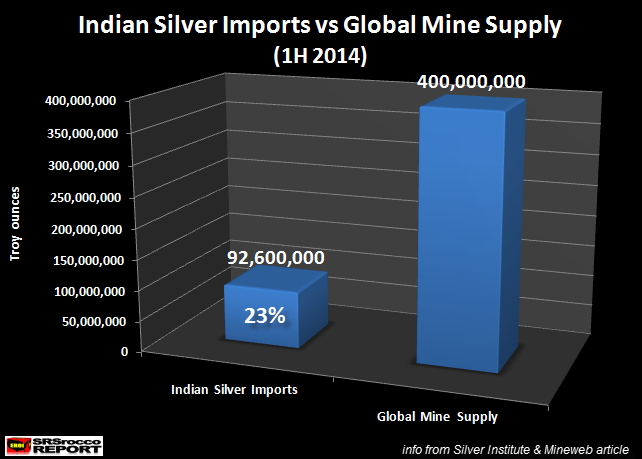 It looks like at least one country is still taking advantage of the extremely low paper price of silver.
From information just released, India continues to import a near record amount of silver in 2014.
Even though silver imports slumped in June compared to last year, demand is still extremely strong.
Do you really believe top silver producing countries like Mexico and Peru as well as many other South American countries will continue to give away their silver for a mere pittance when the Dollar finally loses its World Reserve status?