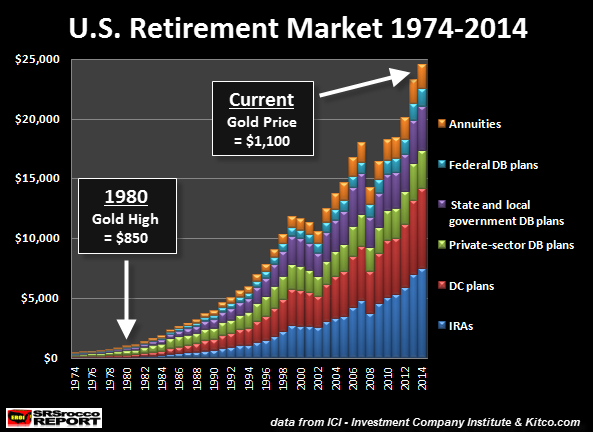 The once great U.S. Empire is now in big trouble.  The U.S. Empire is on its last legs. 
At some point, we will not be able to trade worthless Fiat Dollars for our oil imports.  Falling domestic oil production, on top of falling oil imports will wreak havoc on the U.S. Economy and most paper and physical assets.  Thus, the collapse of the U.S. Retirement Market will cause an EPIC SURGE in the price of gold.
This is why it is best to see the WRITING ON THE WALL and invest in gold and silver before its impossible to acquire the metal.