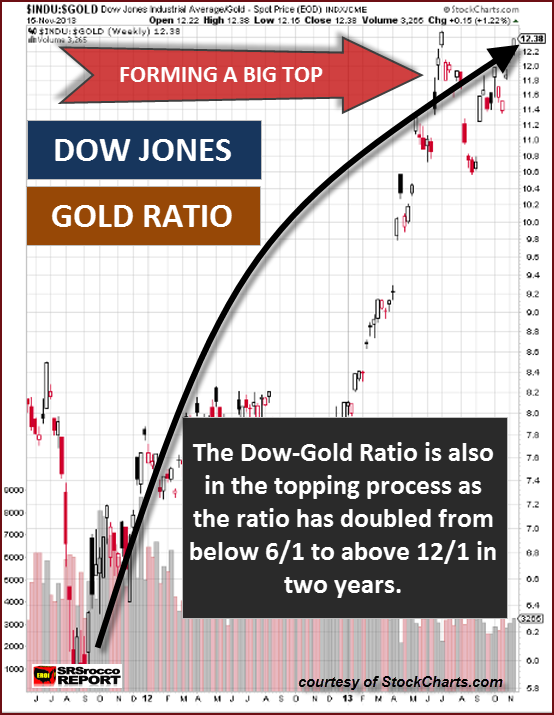 The conditions in the market are setting up for a once in a lifetime gold trade.  Investors need to realize that when the Fed can no longer prop up the stock indexes, bond markets, and the overall economic system, we will have an implosion of paper assets and explosion in the value of gold (and silver).  Once this trade takes place, it won't happen again.
We are presently sitting at two market extremes…. a bloated blue chip stock index that moves higher from the very QE gas emanating from the Fed, while gold has been pushed down like a huge balloon underwater.  At some point in time, the popping of one will release force of the other.
Very few know it… but the Once in a lifetime Gold Trade is being set up right now.