Podcast: Play in new window | Download
Turd Ferguson of TFMetalsReport.com joins Eric & The Doc this week as a special Gust Host on the SD Weekly Metals & Markets!
On this week's show, we'll cover a number of topics, including:
The Doc's recap of physical market trends and the continuing physical gold & silver shortage


Massive and unprecedented physical demand in Asia, coinciding with a historic draw-down in GLD inventory

Prospects for a summer rally in bullion

TF discusses a massive shift in the silver COT, as the commercials have doubled their long position since QE∞ was announced
SD Weekly Metals & Markets with Guest Host Turd Ferguson is below!
By The Doc, Eric Dubin and Mr. Turd Ferguson
The Doc tells me a shipment of big, yellow hats are arriving at SD Bullion today.  This Turd Ferguson chap is a real gentleman.  Maybe we'll be able to convince Mr. Ferguson to give away a few hats to SD Bullion customers.  Regardless, we're pleased to welcome our special guest as the Doc, Mr. Ferguson and I talk about the week that was.
Hit the YouTube or podcast play button below to launch this week's show.
Paper Bullion Markets:  The Only Bull Market Funeral We'll Be Attending
By Eric Dubin
Another week has come and gone, with the cartel still in lockdown mode.  Last week, we noted there would be pretty good odds we'd get past $25 on silver simply because keeping this proverbial paper ball under water is unleashing a level of physical market demand that jeopardizes the cartel's long-term suppression effort.  By Wednesday, we were shaping up for exactly such a temporary relaxation, as both gold and silver and the mining shares ran higher through much of the day and even managed to turn in an unusual performance during thinly traded access market hours.
Follow through days are seldom allowed, however, and with the Friday economic calendar filled with G7, G20+ and Bernanke appearances, the obligatory capping continued Thursday.  But don't miss the forest for the trees.  This week's performance was quite respectable, particularly in silver.  Cartel skunks sprayed all over the place, but basically accomplished nothing when it comes to silver and $25+ and a testing of $26 probably has only been delayed for a mere week.
The $26 level is a critical threshold for silver.  When a given price serves as long-term support for an extended period of time, that price typically becomes an upside resistance cap after its support failure.  For over two years, $26 served as a rock solid paper market floor.  Silver bounced off the $26 and change level five times.  But the events of April, culminating on the 12th and 15th changed all that as cartel skunks excreted naked short volume exceeding annual mine supply and their odoriferous spray still lingers.  The skunks have even resorted to their previous pattern of protecting a critical, standard chart resistance trigger by adding a dollar to "buffer" the target.  We saw the same thing back when getting past $30 was upside resistance (where the skunks sprayed to defend $29 instead).  The same thing happened later, when $29 became the new upside resistance target.  You might think technical analysis is all just a load of hooey, but enough big money momentum traders follow the signals and the cartel exploits this fact.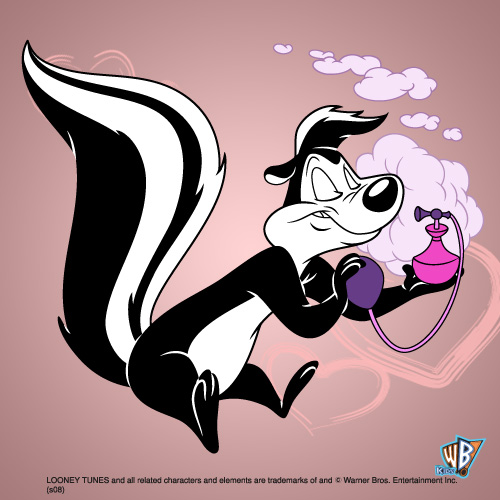 The good news?  Busting $26 silver and $1520 gold came with massive costs.  It triggered a worldwide tsunami of physical demand for both gold and silver, placing tremendous stress on the paper markets.  You need only look at the unusually high and rapid drainage of bullion inventory at the COMEX to see confidence in that rogue institution is deeply wounded.  We've heard reports of many high net worth investors demanding their bullion transition out of custodial relationship with firms like JP Morgan.  In a post MF Global world, where investors can no longer take for granted that the CME Group will perform its traditional role of backstopping the market against failing member firms is it any wonder confidence in the COMEX is on the decline?  Mark J. Lundeen has kept charts that put the rapid decline into context.  The decline continued this week and J.P. Morgan's vault movements are particularly noteworthy.
Add to this perfectly rational fear the growing realization that COMEX and LBMA paper leverage over true ownership claims to physical gold and silver has reached levels of sheer lunacy.  Most of you have know this for years.  You'll have to cut mainstream investors a bit of slack.  They're slow, lazy and overly trusting.  But fear is a powerful motivator, and some of these investors have pulled away from the goings on in their typical lives to make a phone call or have a meeting with their family wealth managers.  An increasing number of high net worth investors are beginning to understand they don't own gold nor silver at all — only a bastardized derivative that has been hypothecated and rehypothecated into the stratosphere.
There's likely some truth to the theory that China and other big money buyers taking physical out of the LBMA system contributed to the need to source physical out of COMEX and out the London-warehoused GLD.  Even if we never learn all the details, the raw decline in GLD ounces supports the theory that we're looking at more than just GLD investor redemptions occurring in a vacuum.  Ironically enough, the lapdog business press gleefully report GLD sales, but no mainstream story has set that selling within the context of vastly larger buying of physical at high premiums worldwide.  In March, China imported 223.5 tons through Hong Kong alone.  Figures for April have yet to be reported but we can assume well over 300 metric tonnes flowed through Hong Kong and the figure could even be above 400 metric tons.  Two weeks ago we reported that the Chinese Gold & Silver Exchange Society completely ran out of gold and was forced to submit orders at more than 400% above April, 2012 purchases.  A major portion of the gold imports reported for Hong Kong end up in the vaults of the Chinese Gold & Silver Exchange Society.
silver
              – chart courtesy of ZeroHedge
Odds are, the Western financial press will not report April's Hong Kong gold imports in any meaningful context when the figures are released.  Just remember it's claimed that China only holds an official bullion stash of 1050 metric tons.  During April, when imports for the mainland and Hong Kong are combined and we add an estimate for domestic mine production, it's entirely possible that China swallowed about half of its reported official gold stash during April alone!  Bloomberg will not report the final numbers.  CN-B.S. will not report the final numbers.  Stay tuned to SD for the real story.
              — chart courtesy of Merk Investments
While the Western World's gold flows Eastward, what are Western leaders doing?  Well, holding meetings, of course.  The extent to which they're trying to keep these confabs under wraps extends even to the participants.  Yesterday, Reuters reported one of the invited officials said they didn't know why Britain had called the meeting:  "I am really annoyed that I've got to give up my weekend for this."  At least the food and refreshments for the sequestered finance chiefs and central bankers should keep them focused on the challenge of extending the Cyprus bail-in model worldwide.
When we searched the web for news about this G-7 confab the above Reuters report was the only story Google carried as of Thursday.  Odd, to be sure.  A wee-bit more coverage has since surfaced, but it's clear they don't want the sheeple to be disturbed.
Zip over to Istanbul, where the Turkish central bank is hosting the "Global Finance in Transition" conference today and Saturday.  The G-20 is currently headed by Russia and the event is meant to provide a forum for the newly established G-20 sub-group, the "Reinventing Bretton Woods Committee."  The reserve currency status of the US dollar will be discussed.  This meeting is part of an overall series of meetings among the BRICS and other emerging nations interested in reforming the global financial system.  The meeting was discussed in the media last month, but other than this blurb, you'd be hard pressed to find current news coverage of the actual event.
With that, it's time to sign-off.  Enjoy the weekend!
Everyone knows that staying updated with precious metals news is a chore in itself, which is why SilverDoctors has created our very own browser add-in toolbar to help you stay better informed. The toolbar supports the three major browsers: Firefox, Chrome and Internet Explorer, and when installed, will add built in functionality to your browser directly below the address bar showing you trending RSS links, provide you the ability to search the SilverDoctors site and give you a link directly to our home page. Click the free install button to install the SD Toolbar =>
Gold Eagles As Low As $74.99 At SDBullion!