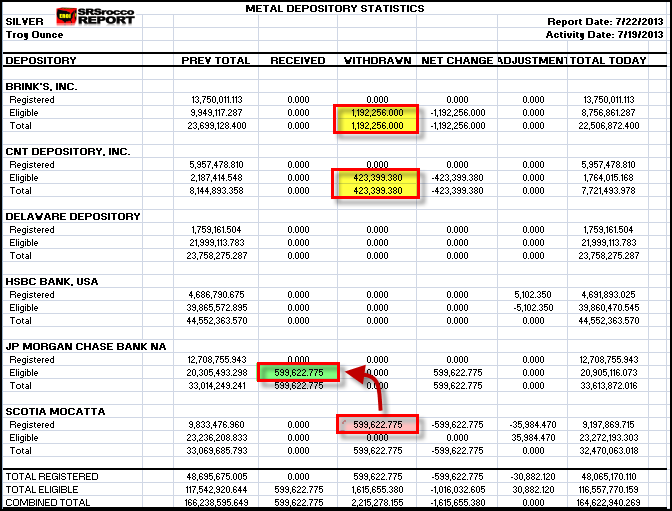 Something interesting has been going on in the Comex silver warehouse inventories this week.  Not only have large amounts of silver been removed from the Comex since Monday, but there also have been some large transfers that seem quite peculiar.
In three days this week, Scotia Mocatta transferred 1.8 million oz of silver from its registered inventories to JP Morgan's eligible inventories.  Furthermore, a total of 2.7 million oz of silver were withdrawn from the Comex (net of transfers) and Scotia Mocatta saw its registered silver inventories decline nearly 20%.
The real question is… what's going on here? Is JP Morgan building physical supplies to hand in against delivery notices?