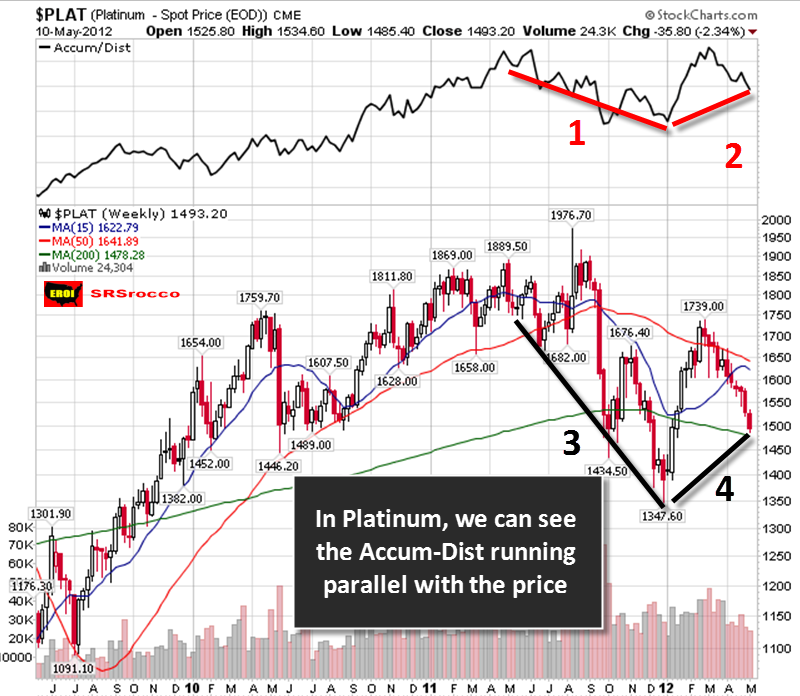 Submitted by SD Contributor SRSrocco:
COMPARING THE ACCUM-DIST DIVERGENCE
I put together (4) new charts to show just how insane the trading in silver has become.  We all know of the Collapse of the PROP DESK at JP MORGUE, so of course gold and silver are down today.  Anyhow, if we look at some trends we can see again what a divergence in the ACCUM-DIST line compared to the price of Silver and the new SIL ETF.
In the first chart I will show what is the normal ACCUM-DIST in a commodity or stock.  You will see that in the two RED TREND LINES the price of Platinum fell and increased along with the ACCUM-DIST lines.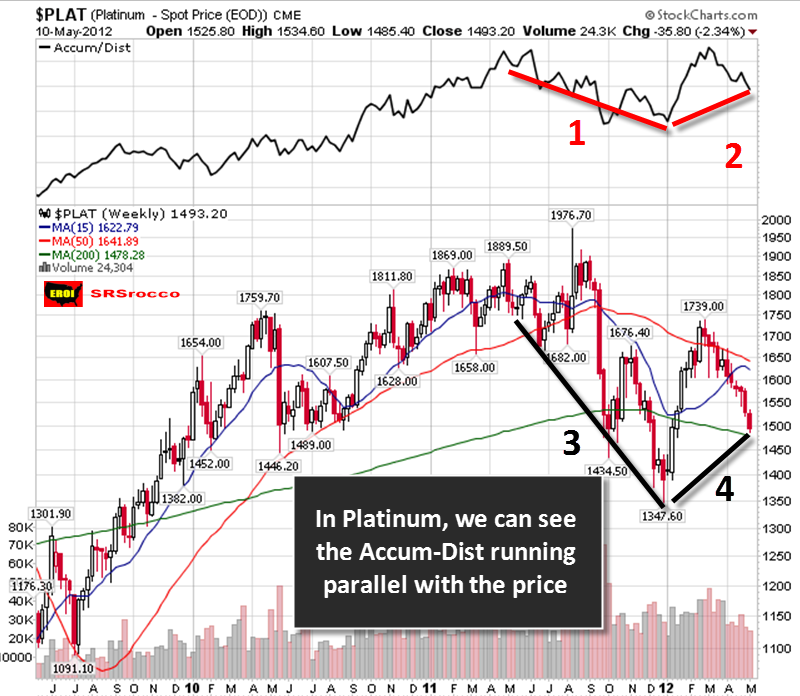 This is also true for that new ETF called DUST that is a WALL STREET ABOMINATION.  It is 3X Bear of the GOLD MINERS.  We can see again in this chart how the ACCUM-DIST lines parallel with the price action of DUST.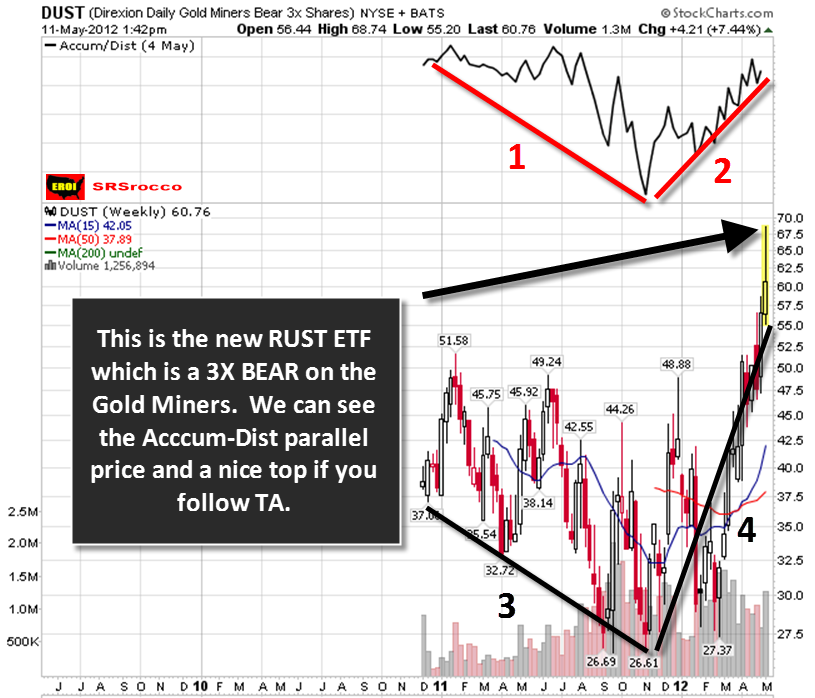 Now let's take a look at the BIG DIVERGENCE in SIL, which is the new SILVER MINERS ETF and GoldCorp.
and now GOLDCORP:
Here we can see two nice DIVERGENCES in the SIL and GG - GoldCorp.  Some of you are probably saying… "Why is SRSrocco using Technical Analysis?"  All I can say to that, is its the TREND BABY.  I am using it to show TRENDS and DIVERGENCES that are taking place that are counter to the fundamental system.
I can't believe they have that new DUST ETF, but you can see how DUST top action and GOLDCORPS bottom action are at the exact opposites.  However, DUST's Accum-Dist is acting as it is supposed to, but GOLDCORPS Accum-Dist is behaving in an opposite fashion.
This is the same with the SIL – SILVER MINERS ETF.  At some point in time, we are going to have a HUGE MOVE to the UPSIDE as this sort of Divergent action cannot continue for long.
-SRSrocco